Over 2 million bottles sold per year !
With mass distribution as its main sales channel, Univers Drink has become the market leader in Belgium and Europe for non-alcoholic festive drinks. Today, the company is present in 49 different countries with more than two million bottles sold per year. Univers Drink has 44 references. As a guarantee of quality, it has received 20 awards, including Best Product of the Year and ITQI, ranking the Night Orient brand among the best non-alcoholic drinks in the world. The alternative to Gin, PUREZERO, also won a silver medal at the ISW competition, an international competition for spirits from different countries.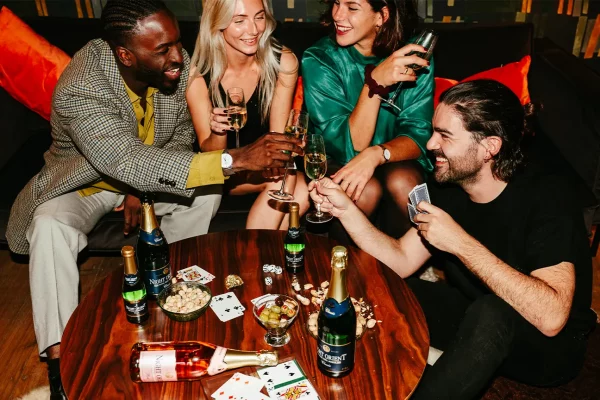 A Liège-style success story
Born from a creative spirit and 100% Liège, Univers Drink is shaking up the world of non-alcoholic drinks with modernity, glamour and a lot of taste. After creating the first bubbles of its Night Orient brand 13 years ago, Univers Drink is living a real success story. A pioneer in this market, it has developed innovative, festive and elegant recipes that have put "alcohol-free" in the mouths of international trade shows. 
Univers Drink began by offering two champagne-like sparkling drinks with its Night Orient brand before expanding its offer four years ago with a range of organic certified alcohol-free wines called Vendôme Mademoiselle. The Night Orient family of non-alcoholic party drinks then expanded with the addition of ready-to-drink mocktails such as the Mojito, the Spritz, the Piña Colada and the Margarita. In order to expand its offer and to satisfy spirits lovers, Univers Drink has developed a whole range of drinks such as Gin, Amaretto and alternatives to spirits called PUREZERO.
Univers Drink now stands on its own two feet.
Until the beginning of 2021, Univers Drink was supported by the Noshaq investment fund. The company, which has become autonomous through its performance, is now detaching itself from this financial support to fly on its own wings. A fine achievement of which the company can be proud. 
The heart of the company remains in Liège. Univers Drink's strategy is to capitalise on the talents of local companies. A new image was born from the union of several renowned Liege communication companies to create universes that match its ambitions.
2 gold stars for PUREZERO Amaretto without alcohol
Great news, at the end of 2022, in addition to bubbles, wines and ready-to-drink cocktails, Univers Drink can boast of having recently been awarded 2 gold stars at the ITQI (International Taste Institute) for its alcohol-free Amaretto.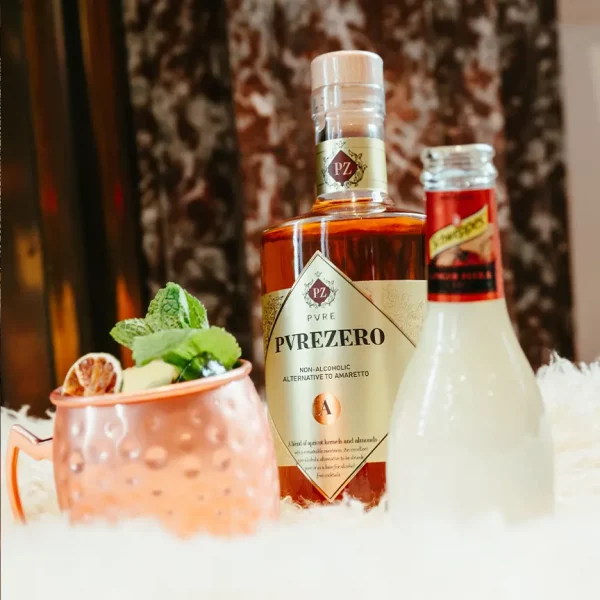 A society in constant evolution.
Today, innovation remains one of the company's top priorities. New recipes for mocktails, bottles with a new look and flavours that are always challenged. These are the keys to success that allow Univers Drink to expand its brands, increase its references and conquer new markets. One of Univers Drink's great strengths is to offer ready-to-drink beverages to make consumers' lives easier. It now also offers recipes developed in partnership with Schweppes for alternatives to spirits. A great combination of suggestions to vary the pleasures.