NON-ALCOHOLIC DRINKS ARE POPULAR!
Europe has never been known as a good student of alcohol consumption, but the trend and the desires have changed! We give more and more importance to the flavours of our drinks while keeping control of ourselves. The non-alcoholic drink is part of our daily life and is developing in many variations, colours and flavours. There are cold or hot, carbonated or non-carbonated non-alcoholic drinks. The non-alcoholic drink can be produced without alcohol or de-alcoholised after the traditional production process but is to be distinguished from non-alcoholic soft drinks and cocktails.
What is the best non-alcoholic drink?
The best non-alcoholic drink is unique to each individual, which is why the Night Orient collection offers drinks in sweet and bitter fruit flavours to suit all tastes and desires.
The Night Orient collection offers a range of drinks to accompany your dinners and receptions with friends. A complete assortment of non-alcoholic and ready-to-drink drinks that you can discover on the market. You are already seduced by the colours? Then you will be captivated by the flavours! Take part in a meal with friends, during an event or simply for your own pleasure with a Night Orient cocktail, you can enjoy and have an excellent time without getting drunk and having a headache the next day!
Découvrez la collection de saveurs :
Dry month ? Nothing could be simpler than to vary the pleasures with a fruity, gourmet non-alcoholic drink.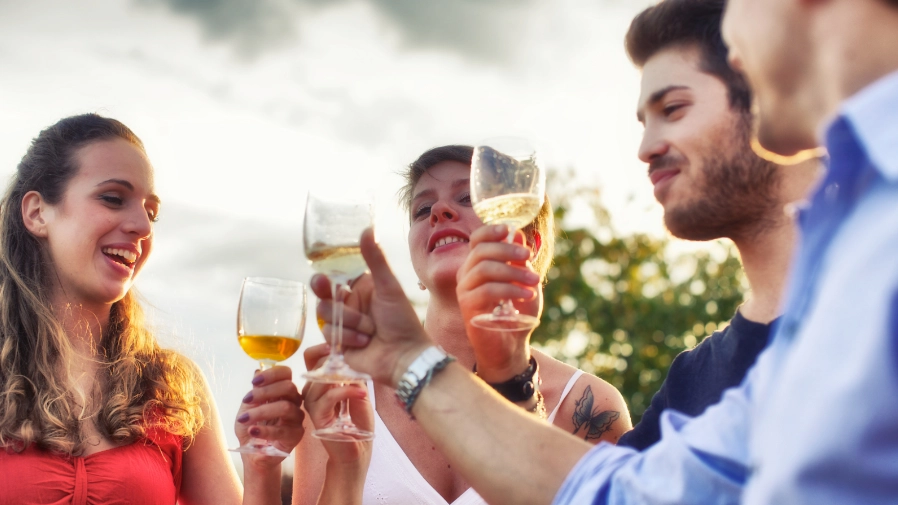 How can you replace alcohol at the aperitif?
It is very easy to replace alcohol at the aperitif without giving your guests the impression of being "in a band"! Drinking non-alcoholic beverages at an event with friends or family without it being noticeable is entirely possible with the many creations of non-alcoholic wines, beers, cocktails and spirits on the market. Drinking non-alcoholic beverages is accessible to all and convivial. A moment to be shared between young and old at any time of life.
How can these drinks be better consumed?
Alcohol consumption and its abuse are dangerous for your health and influence the development of many pathologies. Avoid drinking alcoholic beverages, if it's just a matter of taste, it's all here! Take advantage of the mineral tour, a good resolution or simply the desire to live more healthily to discover 100% flavoured and 0% alcohol drinks and spirits.
The Night Orient collection is suitable for all ages and all tastes, but not only that, it will dress up your events with pretty colourful notes that are as appetizing as they are tasty. Do you have ideas for creating new cocktails? The non-alcoholic cocktails allow you to add the ingredients of your choice to personalise it according to your desires!
How do you do it? Feel free to add fruit juice, or even diced fruit, herbs or seasonings to accompany your unique recipe with the flavours of your choice! You can discover our range of non-alcoholic drinks and spirits on this link https://universdrink.com/en/gammes/