ALCOHOL-FREE RED WINE: SOUTHERN FLAVOURS AND NOBILITY
Alcohol-free red wine has been on the wine market for many years. Its production and conservation processes and the grape varieties used to create alcohol-free red wine have nothing to envy to a traditional wine. Many organic alcohol-free wines are made from Merlot grapes to delight red wine lovers. The production and desalcoholisation process allows all the original organoleptic qualities and flavours of the wine to be retained. The low-temperature vacuum desalcoholisation technique ensures that the wines have an alcohol content of 0.0%.
What is the best alcohol-free red wine?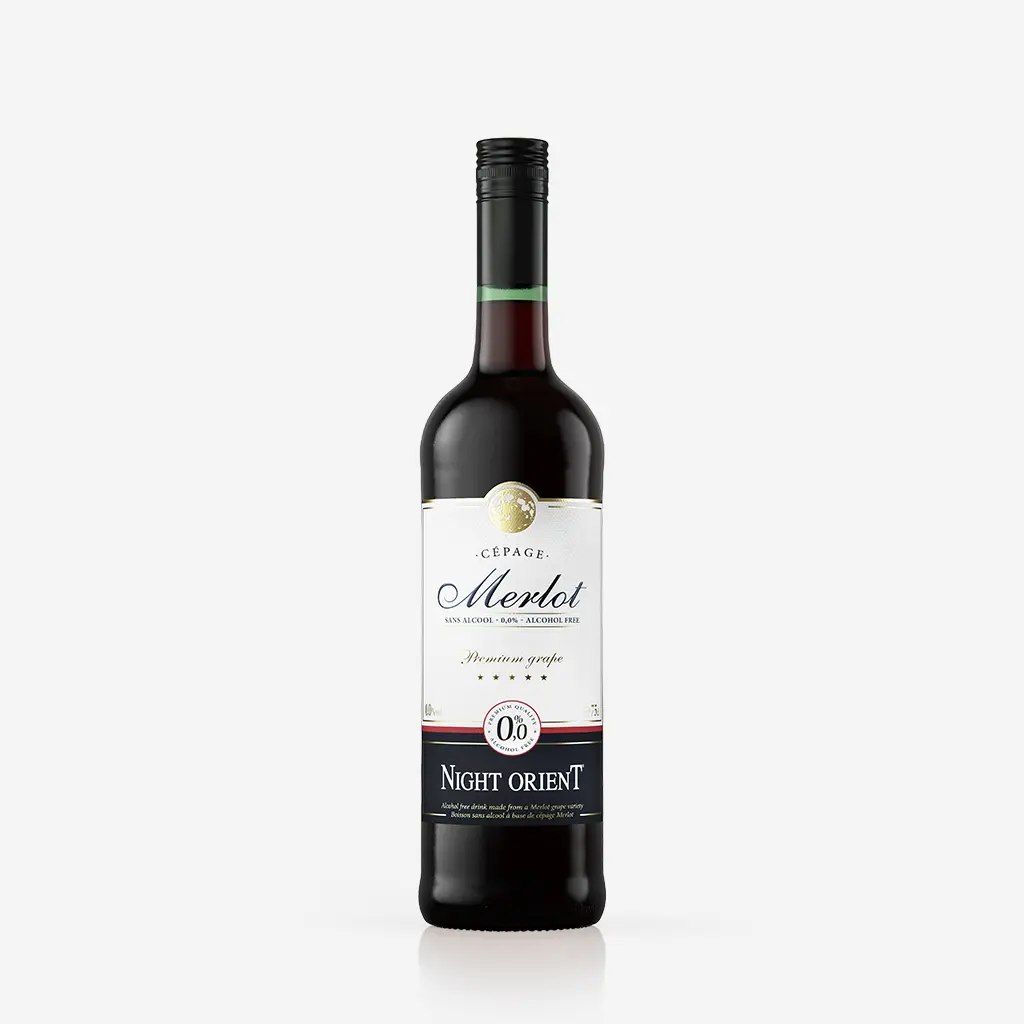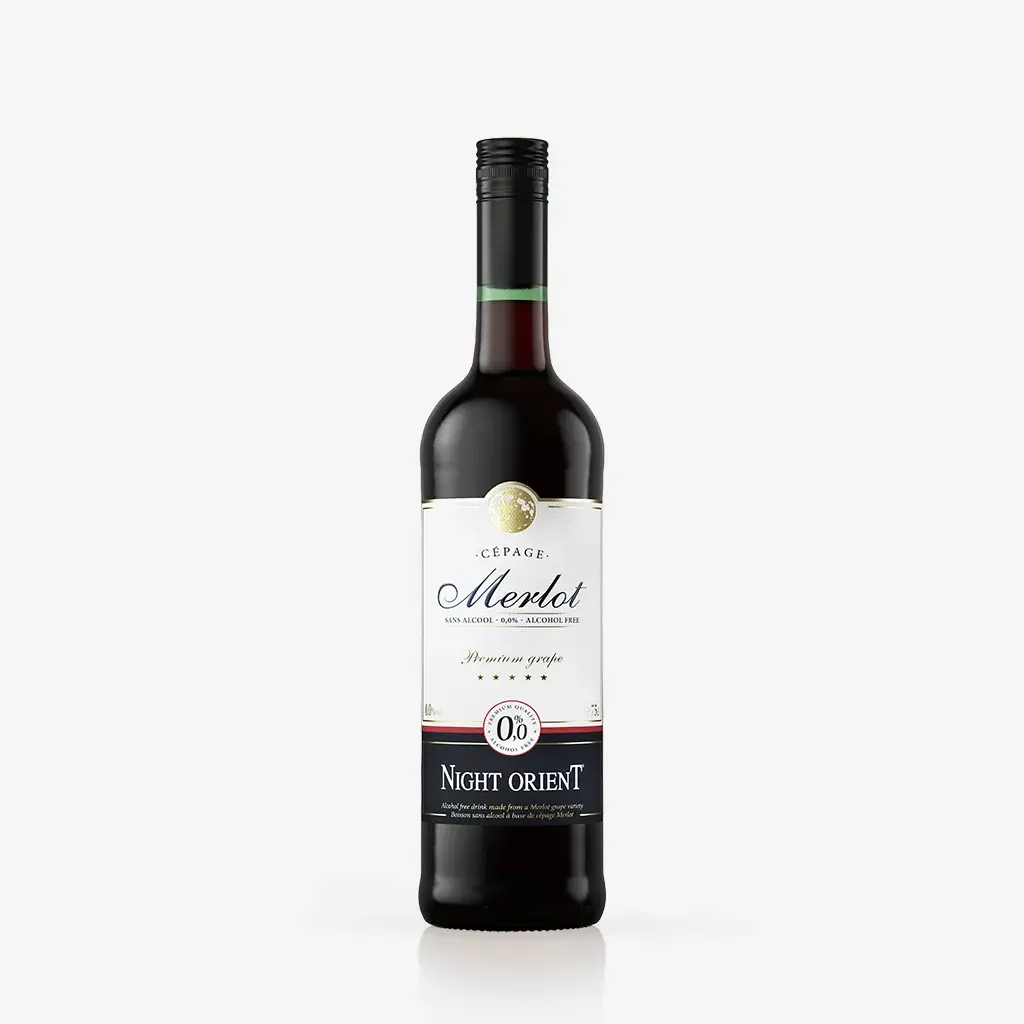 Night Orient Merlot is a non-alcoholic red wine with flavours of red and black berries, raspberry and blackcurrant, and a floral note of violet. This fruity non-alcoholic red wine is a perfect match for meat and game. Its colour is often bright and luminous. A fruity red wine is described as a wine of pleasure and conviviality.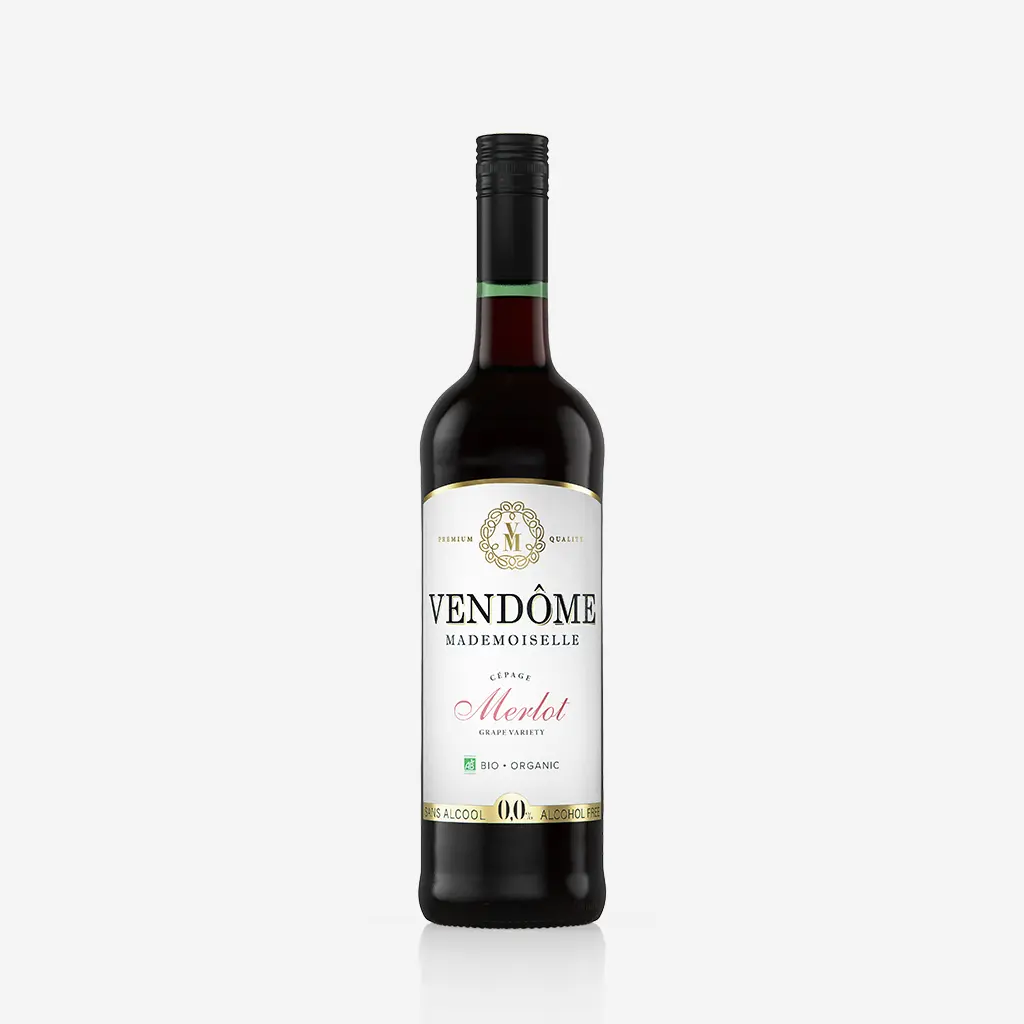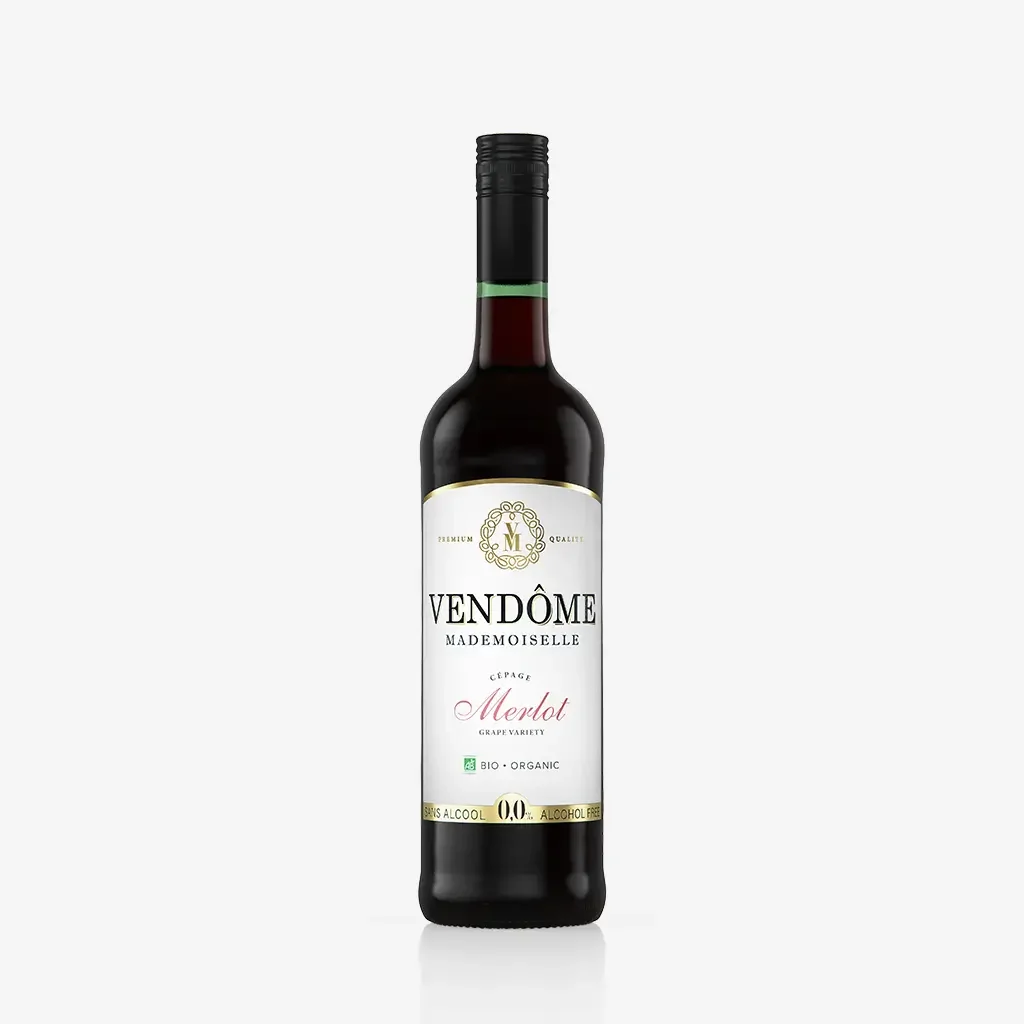 Mademoiselle Merlot is an organic red wine without alcohol, made from a Merlot grape variety, grown on limestone soil in sunny Spain. Its dark and dense ruby colour offers a superb aromatic palette. Supple on the palate with a good balance, it is a perfect accompaniment to red meat, game and spicy dishes.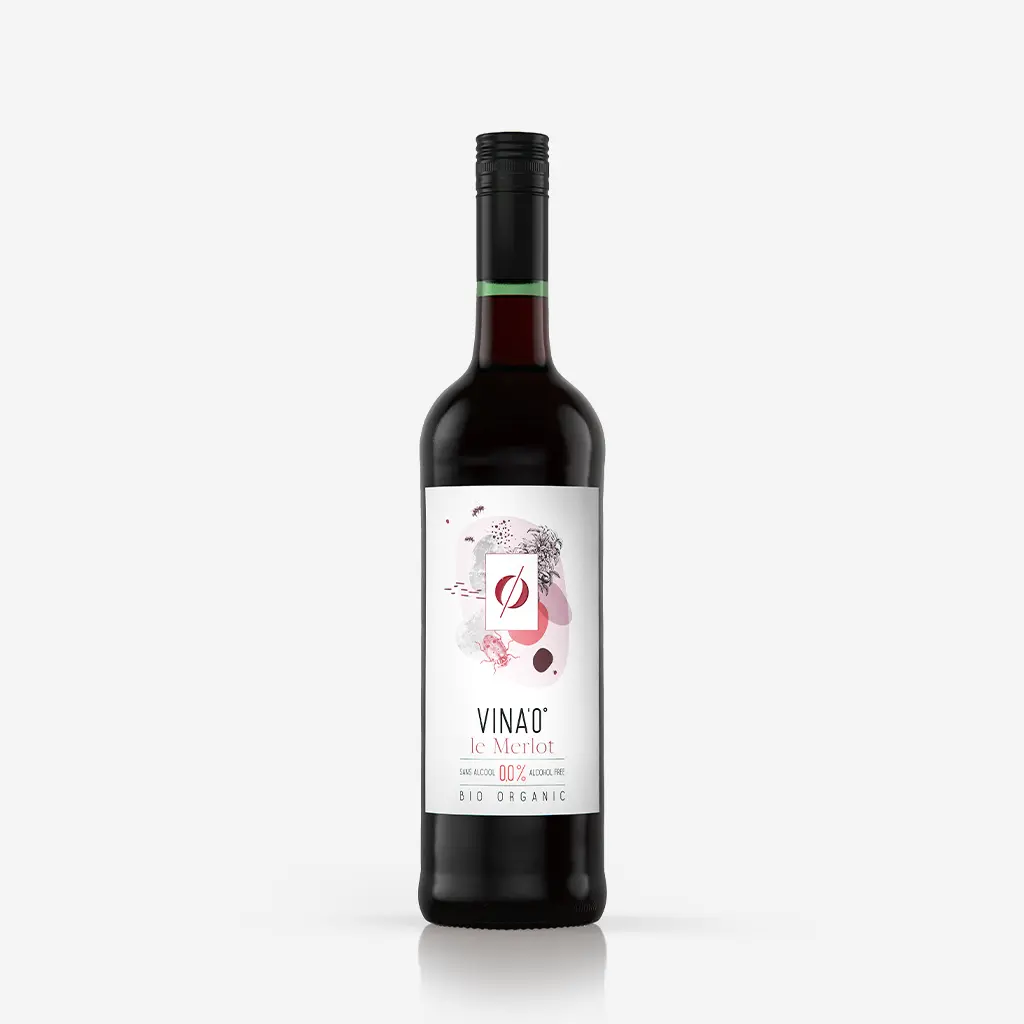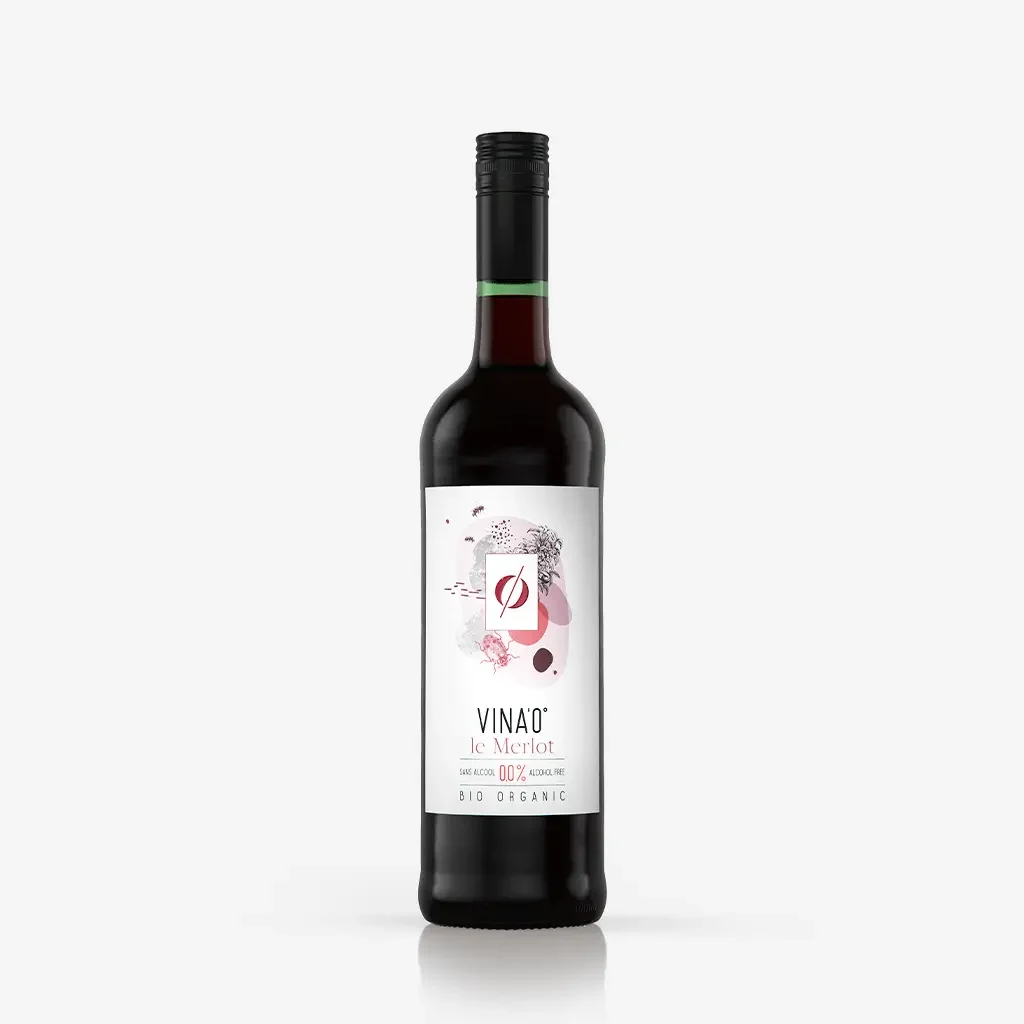 Vina'0° Merlot is a delightful organic red wine, pleasant and round on the palate with a lovely finish. Its aromatic range expresses black fruit aromas such as blackcurrant and blackberry but it also reveals cherry and prune aromas. It goes especially well with meat in a sauce or game and can be drunk at any time.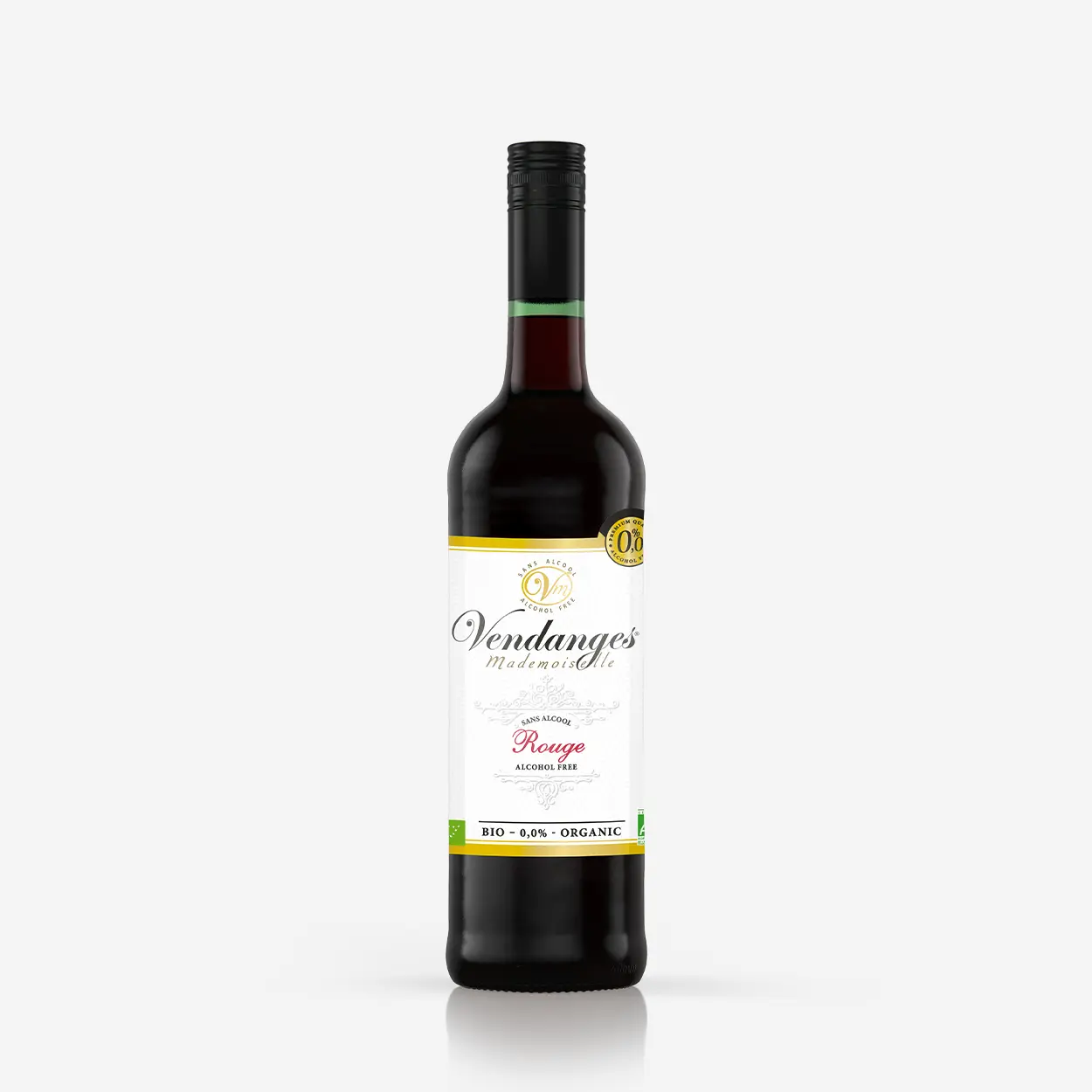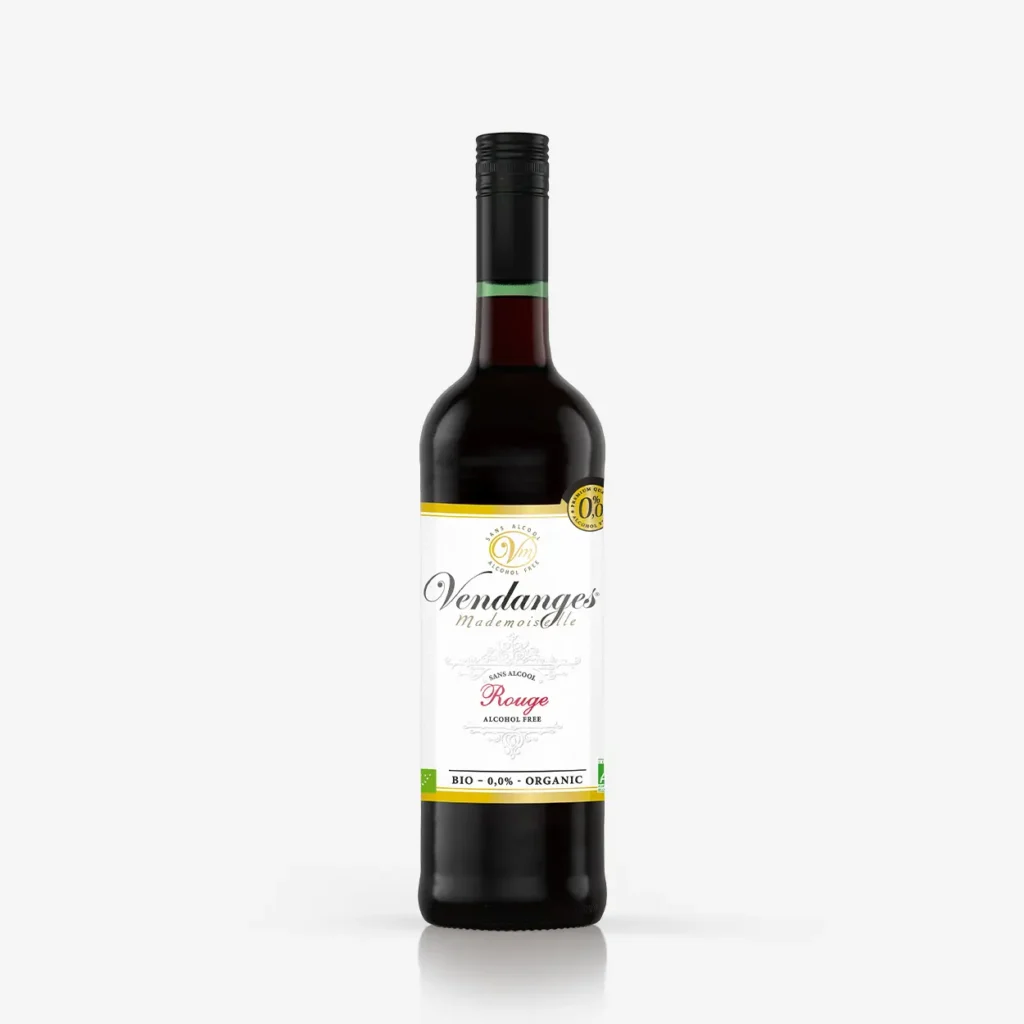 Vendanges Mademoiselle alcohol-free red wine is a charming alcohol-free organic red wine that you will enjoy for its fine and delicate aromas expressing blackberry and cherry notes. Easily accessible, it will go perfectly with meats in sauce.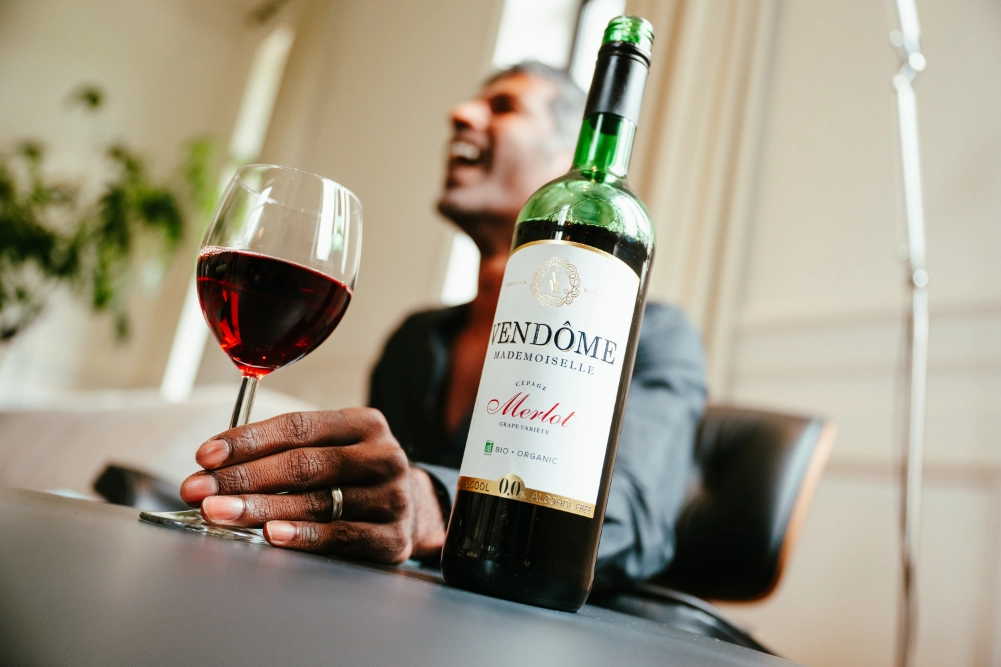 Who drinks red wine without alcohol?
Red wine is part of our culture and the first vines and winegrowers appeared in Europe thousands of years ago. Red wine has been part of our family meals and dinners with friends for generations. Initially, alcohol-free red wine was developed for people with diabetes, pregnant women, athletes and people with alcohol addiction to accompany their meals. Today, alcohol-free red wine is consumed by many people without any prior medical reason, but simply for the pleasure of consuming the flavours of wine without the effects of alcohol.
Why an organic alcohol-free red wine?
Organic wine is produced by organic farming. Fertilizers of organic and non-chemical origin are used to cultivate the vines. At Univers Drink we are committed to producing quality products and that is why some of our wines are certified organic. The organic label will limit the amount of sulphite allowed. Sulphites are sulphurous acid salts present in many foods. In large quantities, they can cause health problems. Drinking alcohol-free red wine allows you to enjoy its flavours without being uninhibited or ill the next day. Univers drink offers you a range of red wines from four brands available online. Do not hesitate to discover them!