Sparkling wine or non-alcoholic sparkling wine exists!
Sparkling wine has been part of every event table for over 150 years and has been reinvented in the form of many variations such as alcohol-free sparkling wine.
What is the origin of sparkling wine?
Many ancient writings already describe the process of wine fermentation, but its presence in the wine world was established at the same time as the creation of champagne around 1690. A sparkling wine will contain sufficient dissolved carbon dioxide to produce bubbles as soon as the bottle is opened. The bubbles combined with the carbonic acid will give the tingling sensation that you get in your mouth from the first sip.
Are there different kinds of sparkling wines?
There are many types of sparkling wine in the world. Apart from the fact that its name may depend on its origin and composition, sparkling wine is also classified, like champagne, by its sugar content in g/L which gives it its taste and specificity:
The Brut nature will have a low sugar content with a maximum of 3g/L
The Extra Brut will be slightly sweeter but very delicate with a sugar content of up to 6 g/L
The Brut can contain up to 12 g/L of sugar
The Extra-Dry will contain 12 to 17 g/L of sugar
Dry which is sweeter will contain between 17 to 32 g/L
Demi-Sec and Doux, which are the sweetest, can have a sugar content of up to 50 g/L
Each wine producing region will give it its own appellation such as :
Blanquette de Limoux
Loire Valley Crémants
Bourgogne Crémants
Alsace Crémants
Bordeaux Crémants
Jura Crémants
Pale one of Die
Saumur brut
Spanish cava
Frizzante
Sparkling wine without alcohol?
Yes, non-alcoholic sparkling wine does exist and it is delicious! The company Univers Drink proposes in its range Night Orient, Vendôme Mademoiselle and Vina'0°, tasty sparkling wines to accompany your events. The Night Orient range offers white and rosé sparkling wines. The Vendôme Mademoiselle and Vina'0° ranges offer you organic sparkling wines.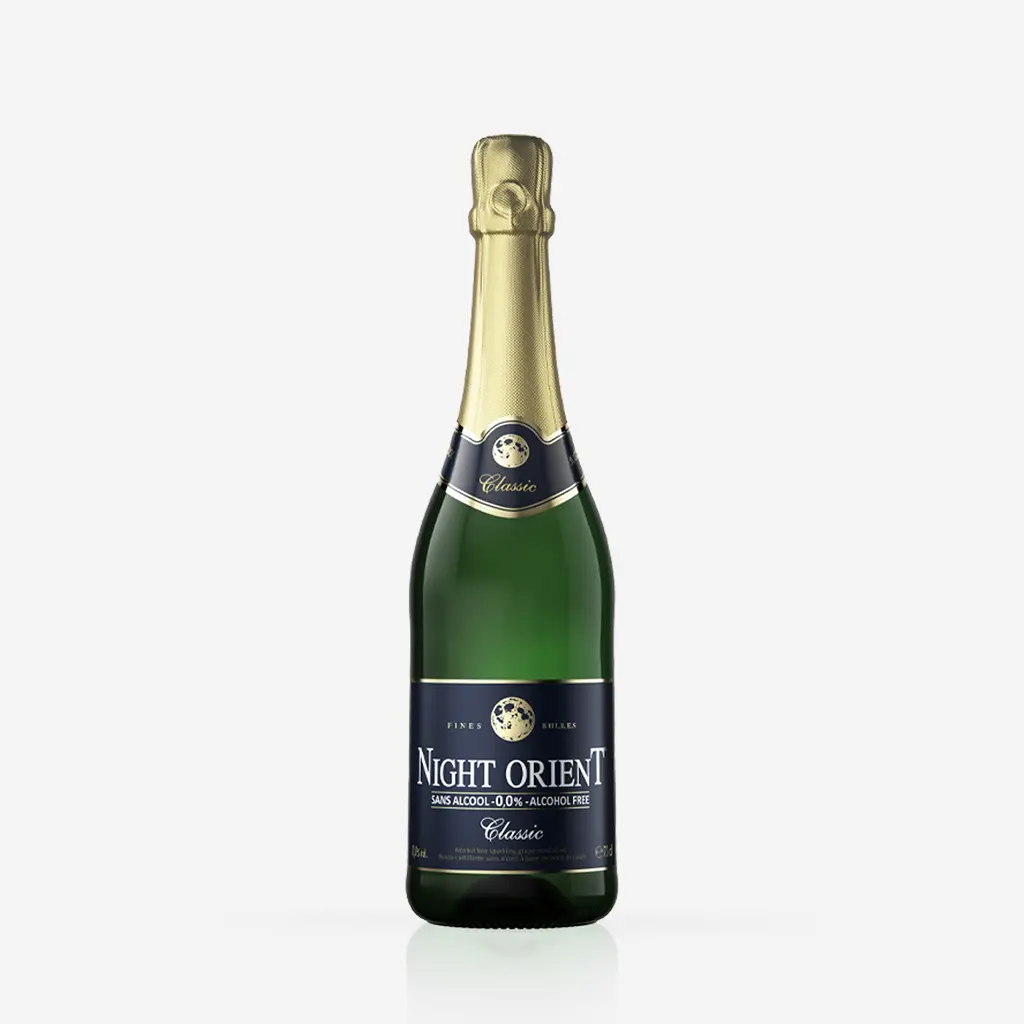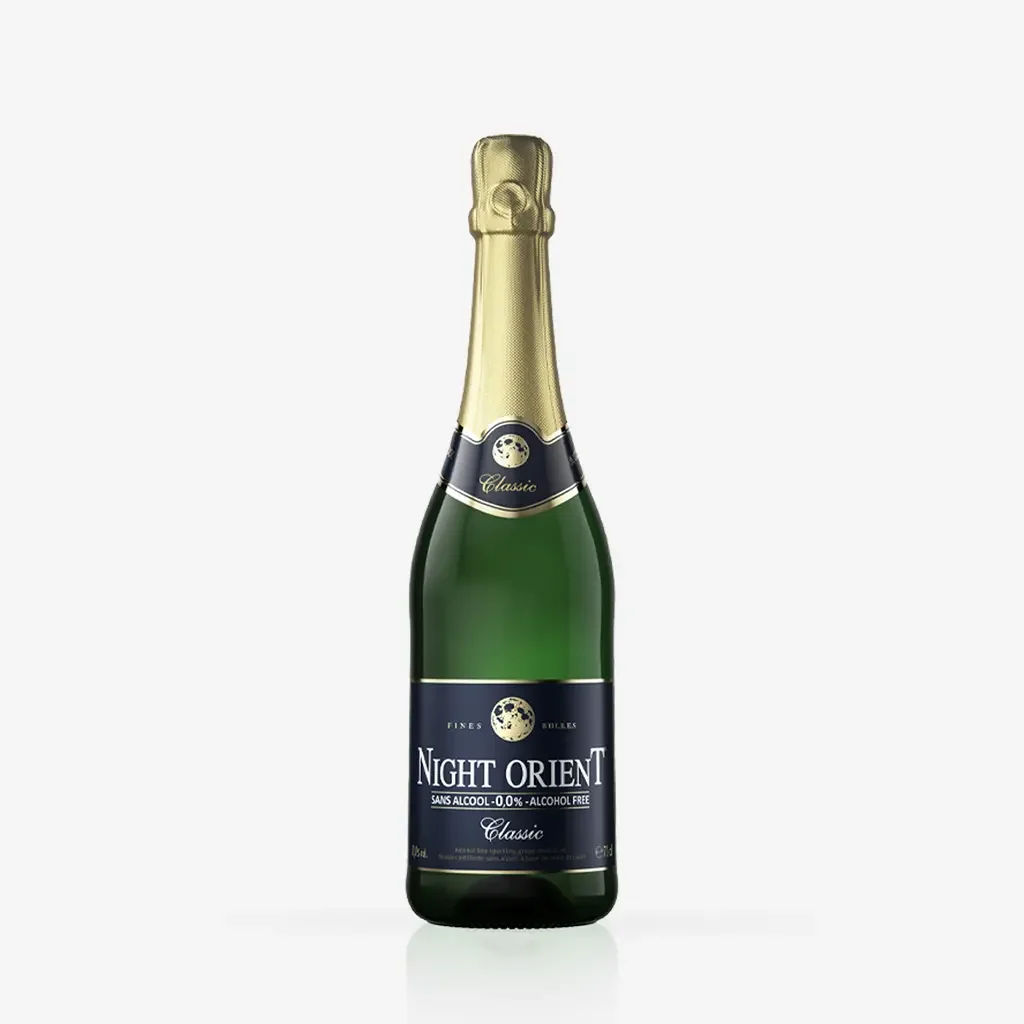 Night Orient Classic White Non-Alcoholic is a complex drink with a rich and varied bouquet of pleasant aromas. Its flavour is both sweet and slightly fruity, the result of a blend of several grape varieties from the Spanish region of La Mancha. It can be enjoyed on its own or with foie gras or dessert.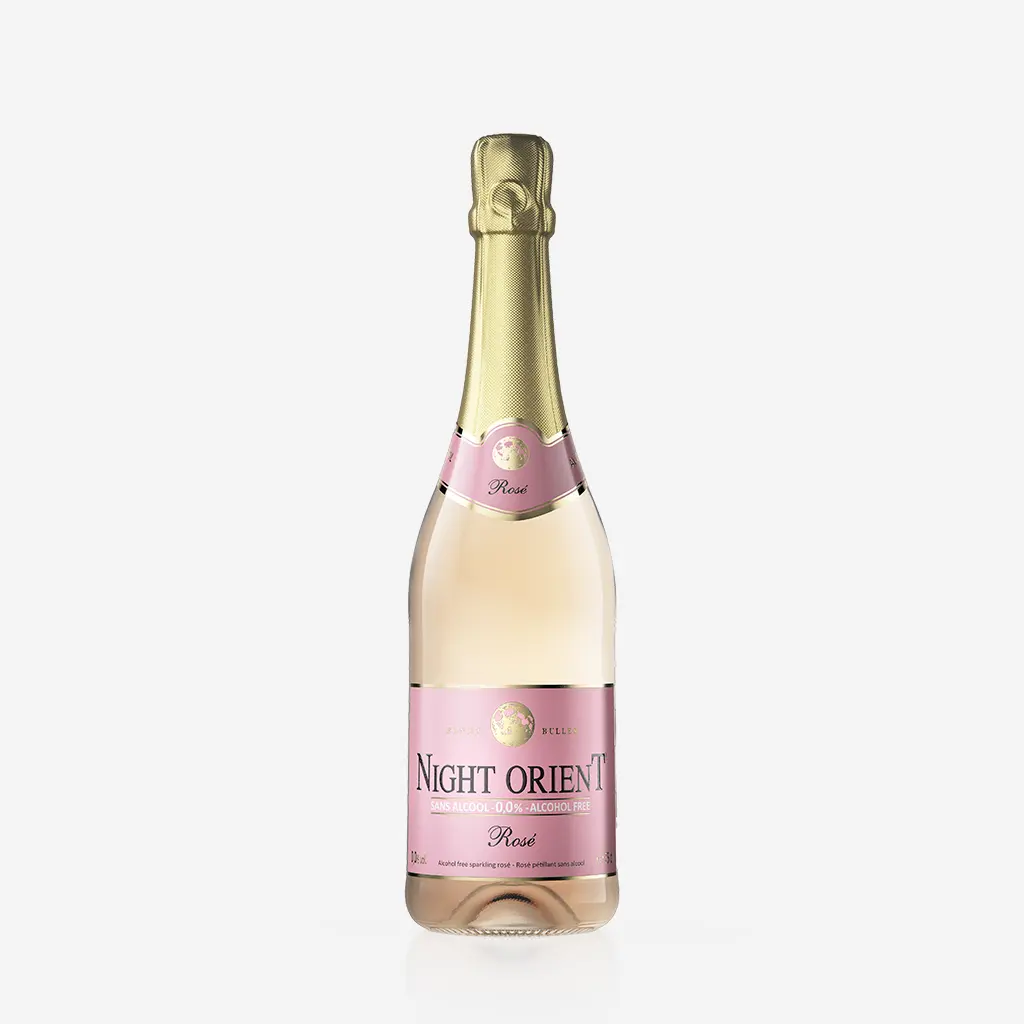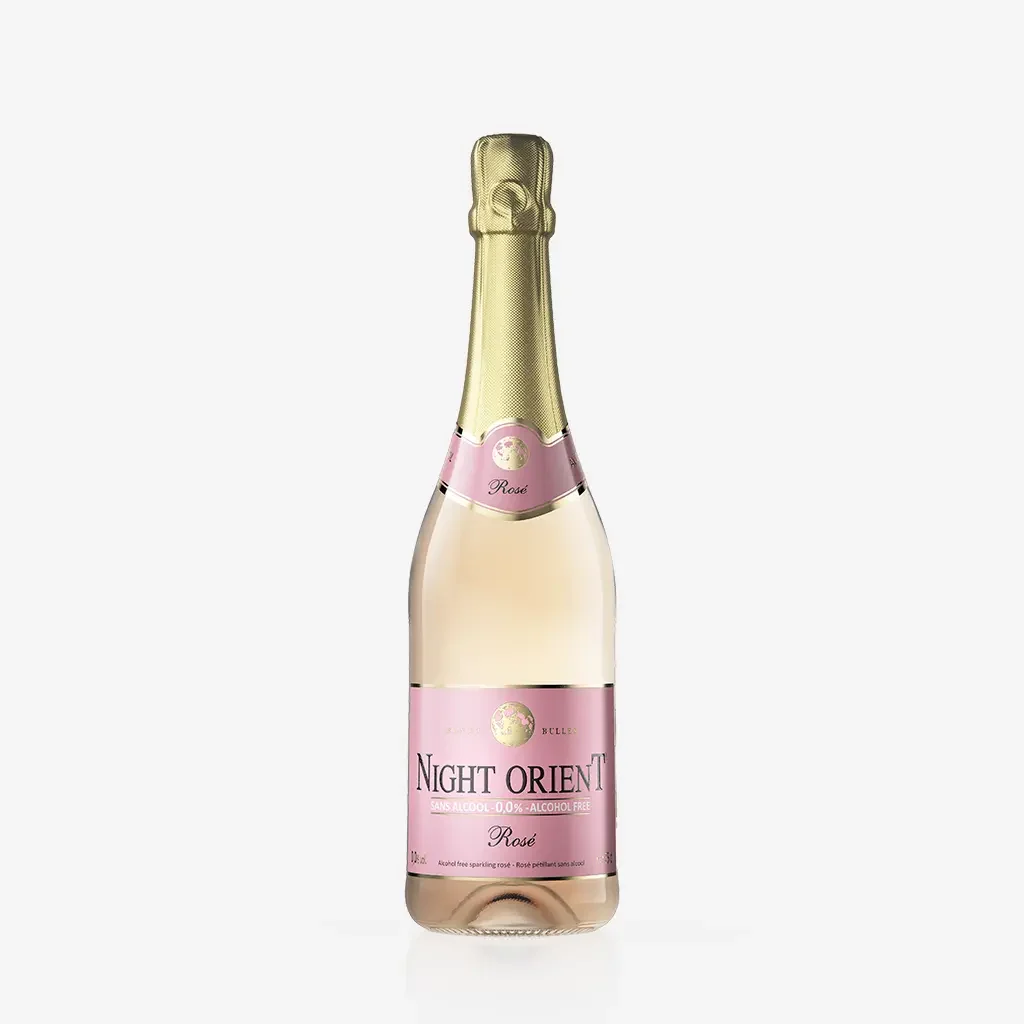 For Night Orient Rosé Sparkling with its salmon colour, Night Orient evokes a festive, refined and light drink. Joyful bubbles reveal floral, fruity and lemony fragrances. This non-alcoholic sparkling wine can be served on its own or with sweet or savoury dishes, as a starter or dessert.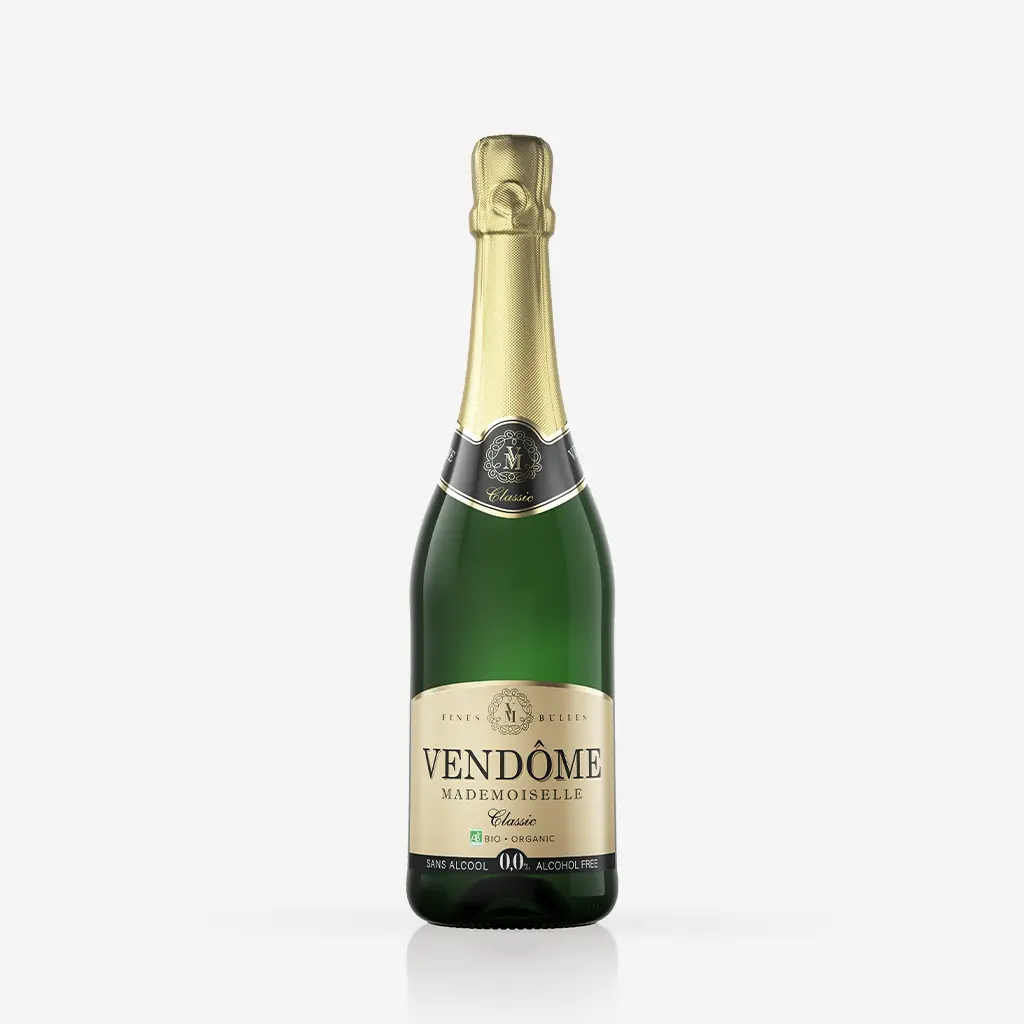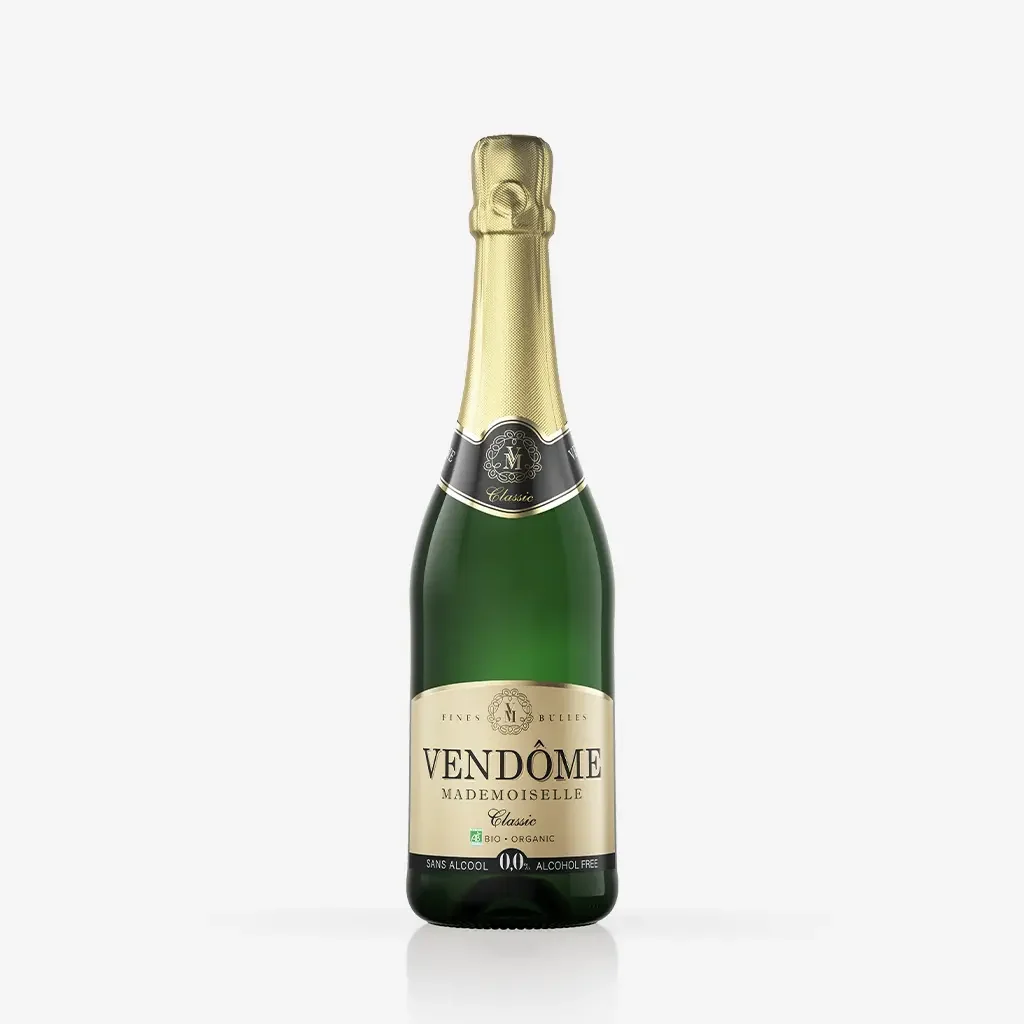 Vendôme Mademoiselle Classic organic white sparkling wine is an alcohol-free, organic sparkling drink of great finesse and delicate sweetness, with a variety of fruity notes and a lemony aroma. A fresh and festive flavour, made from an ancient white grape variety found in certain regions of Spain, which goes perfectly with an aperitif or a fruit dessert.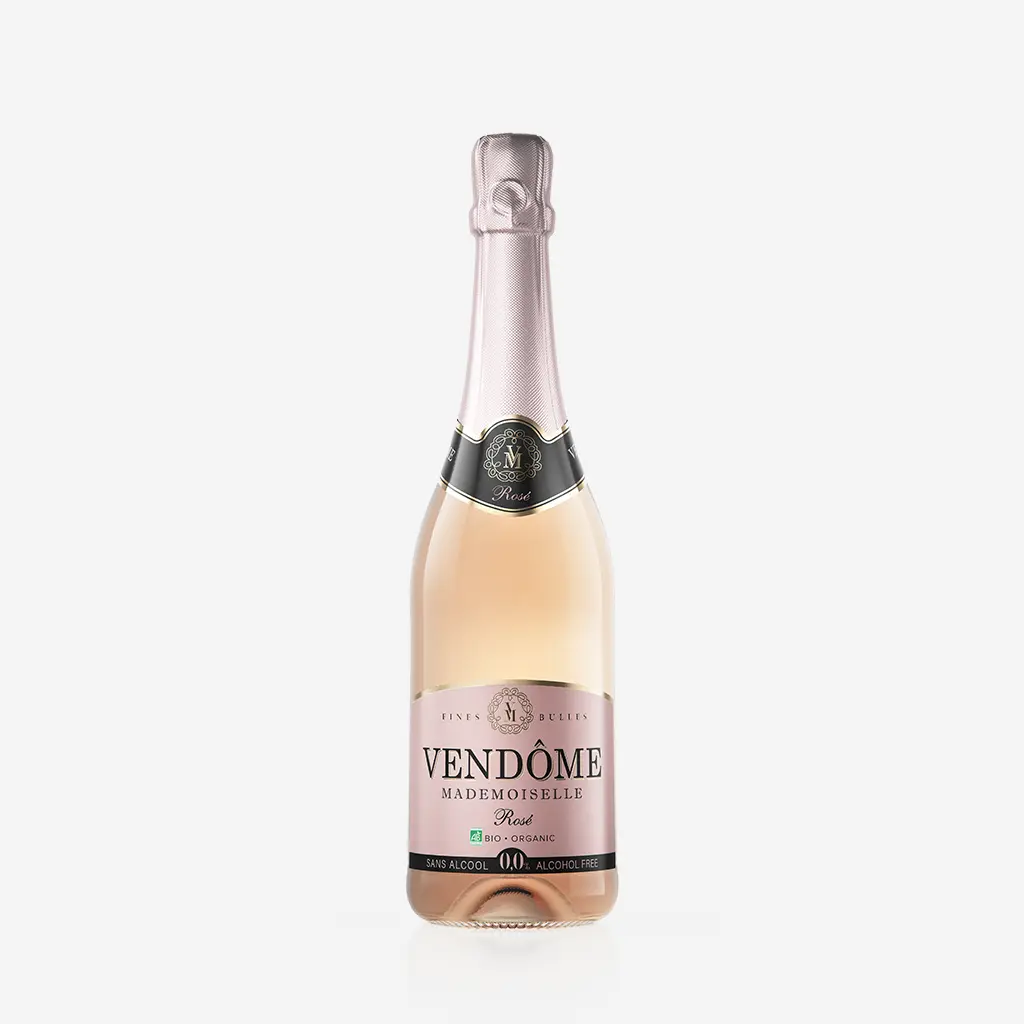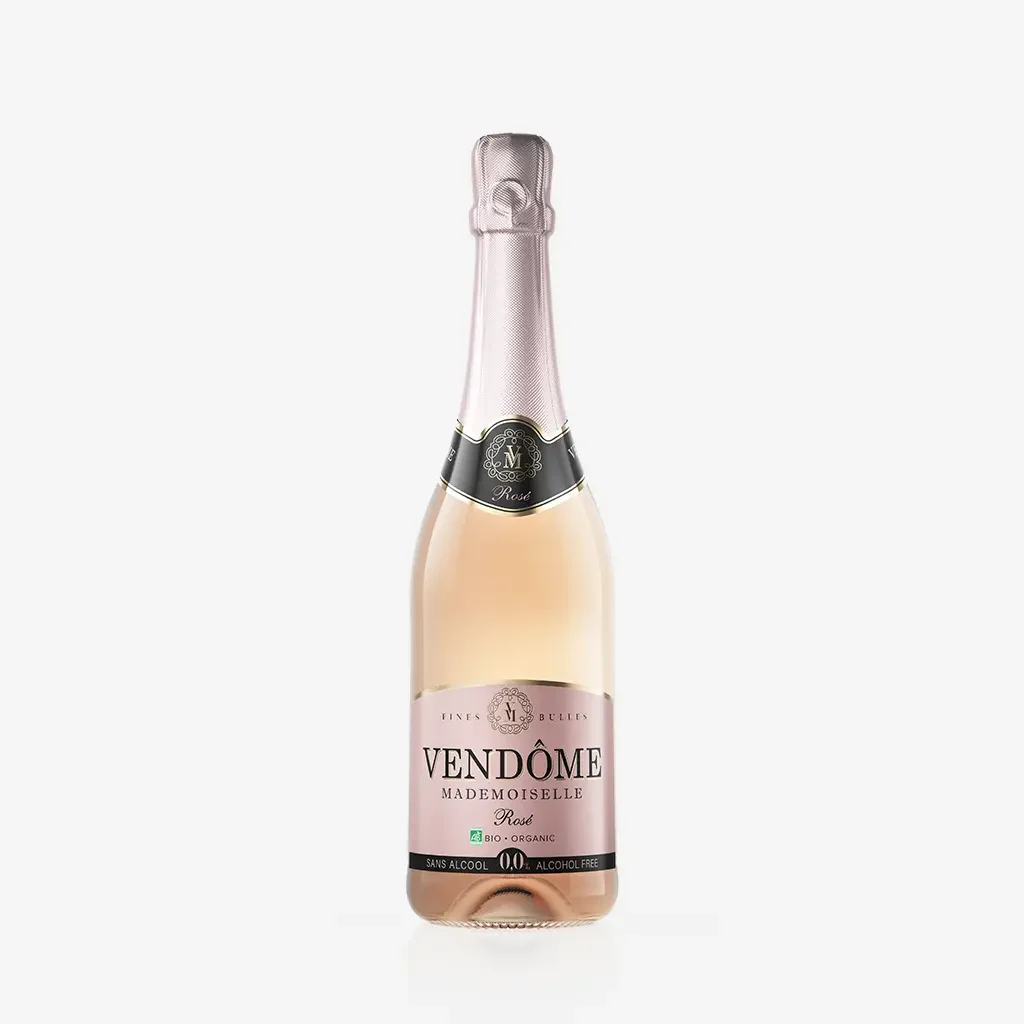 Vendôme Mademoiselle Rosé Sparkling wine without alcohol is made from a unique combination of grape varieties to provide a fresh and fruity drink with subtle aromas. Soft and light on the palate, with fine, persistent bubbles that disperse into flavours of ripe strawberry and tangy sweetness, offering a pleasant taste experience.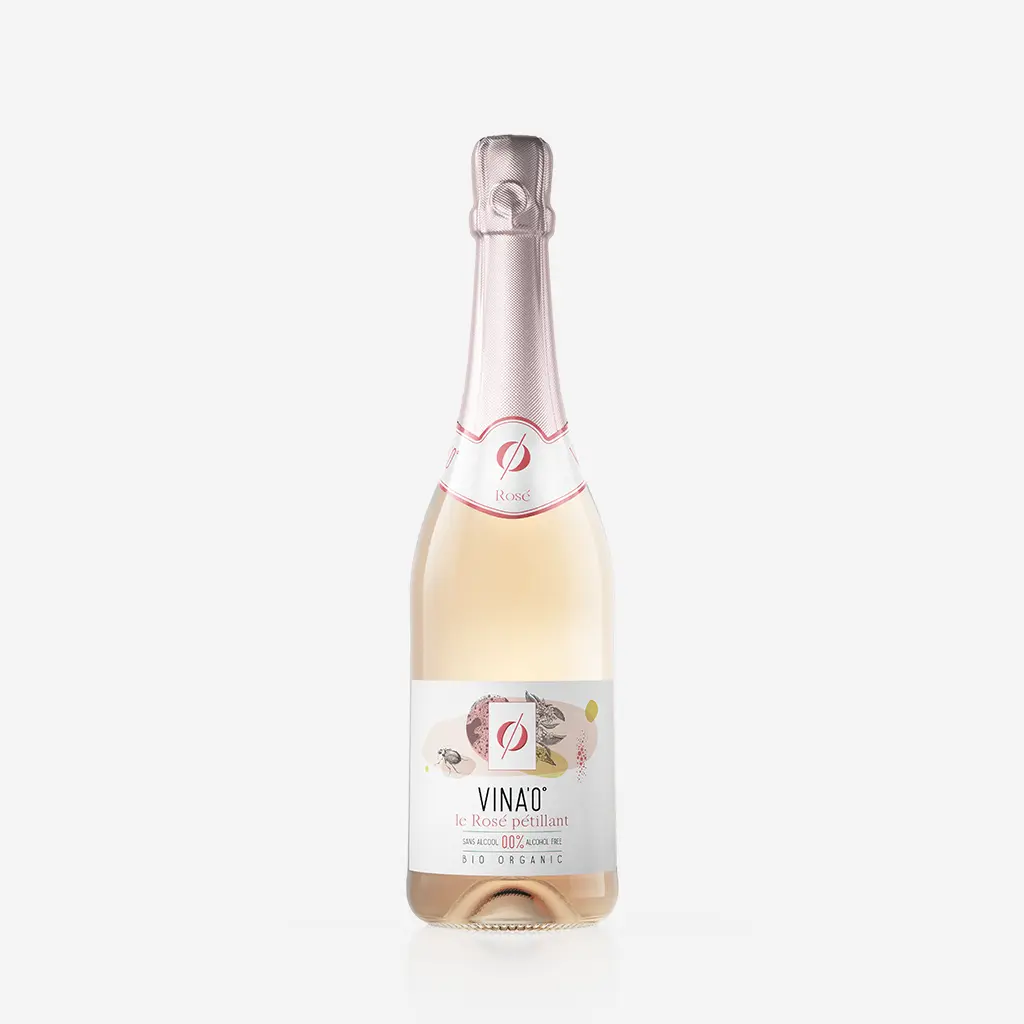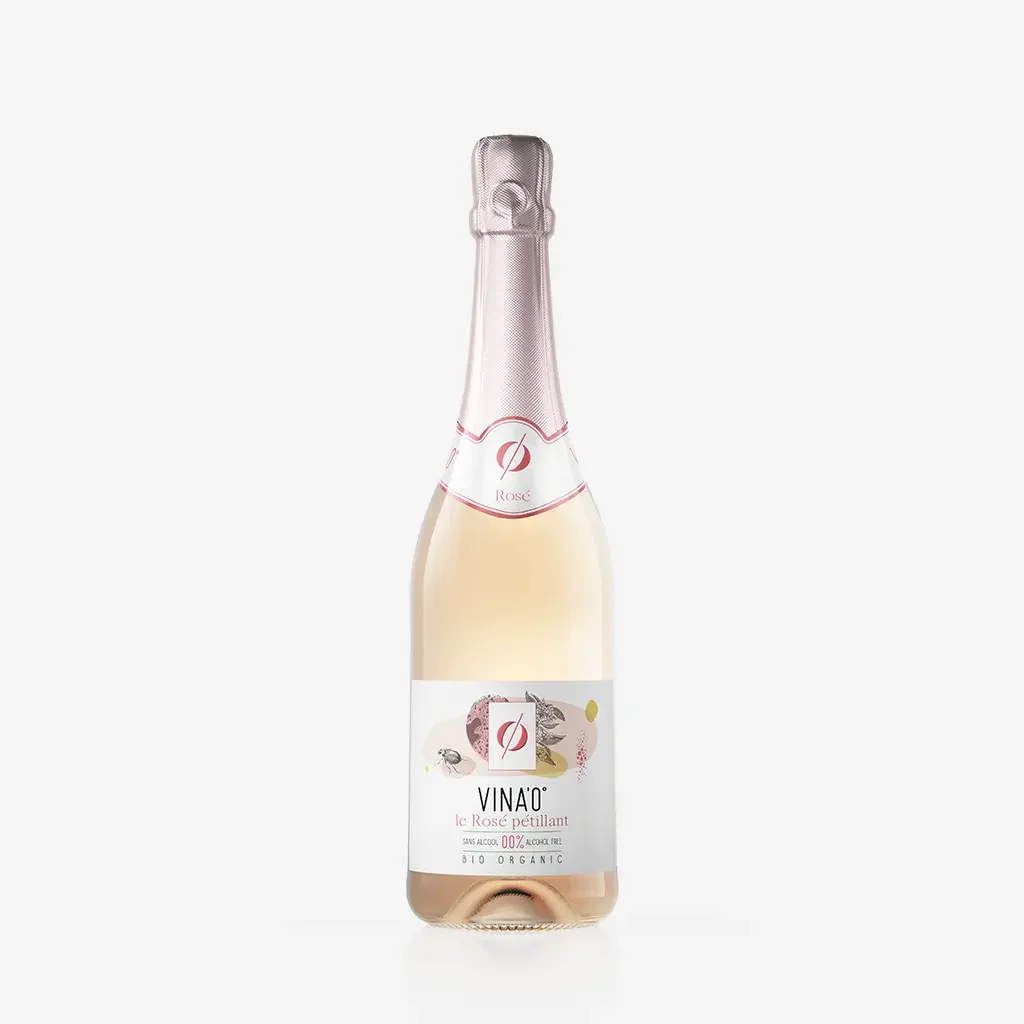 VINA'0° Rosé is a refined, non-alcoholic sparkling drink with a rich and distinguished bouquet of red berries and citrus fruits. A finesse that makes it a perfect companion for joyful moments without alcohol.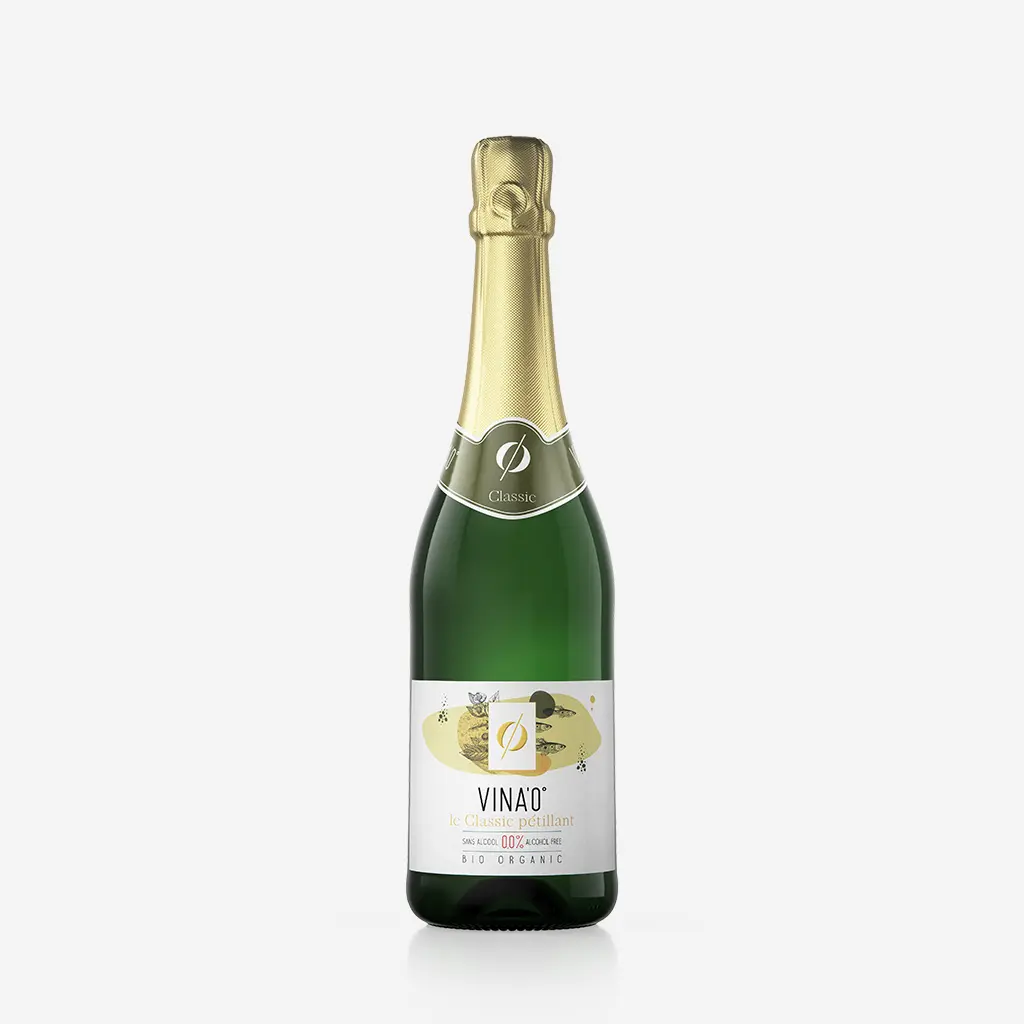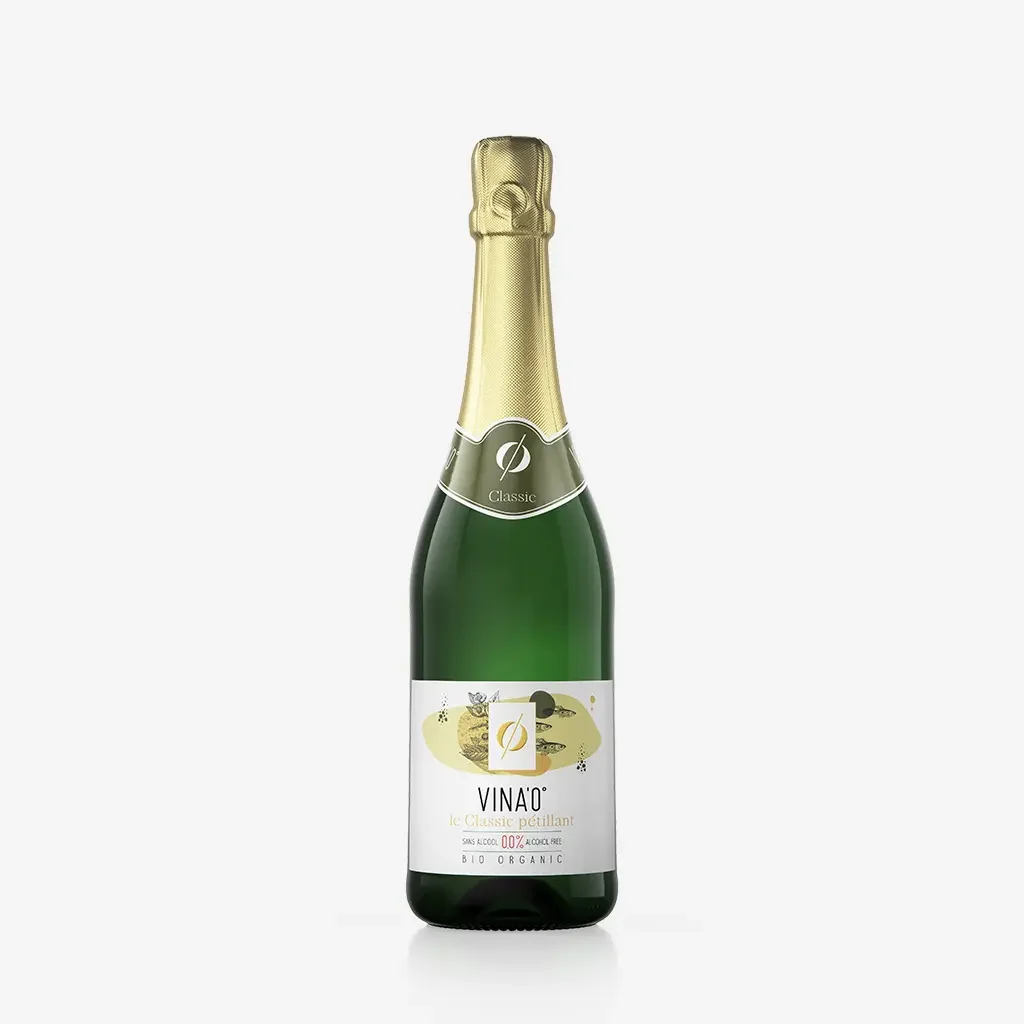 VINA'0° Classic is a non-alcoholic organic sparkling wine that offers a variety of flavours and a distinctive freshness. It has delicate aromatic notes of apple and watermelon. Ideal for a non-alcoholic aperitif, it will also complement your desserts.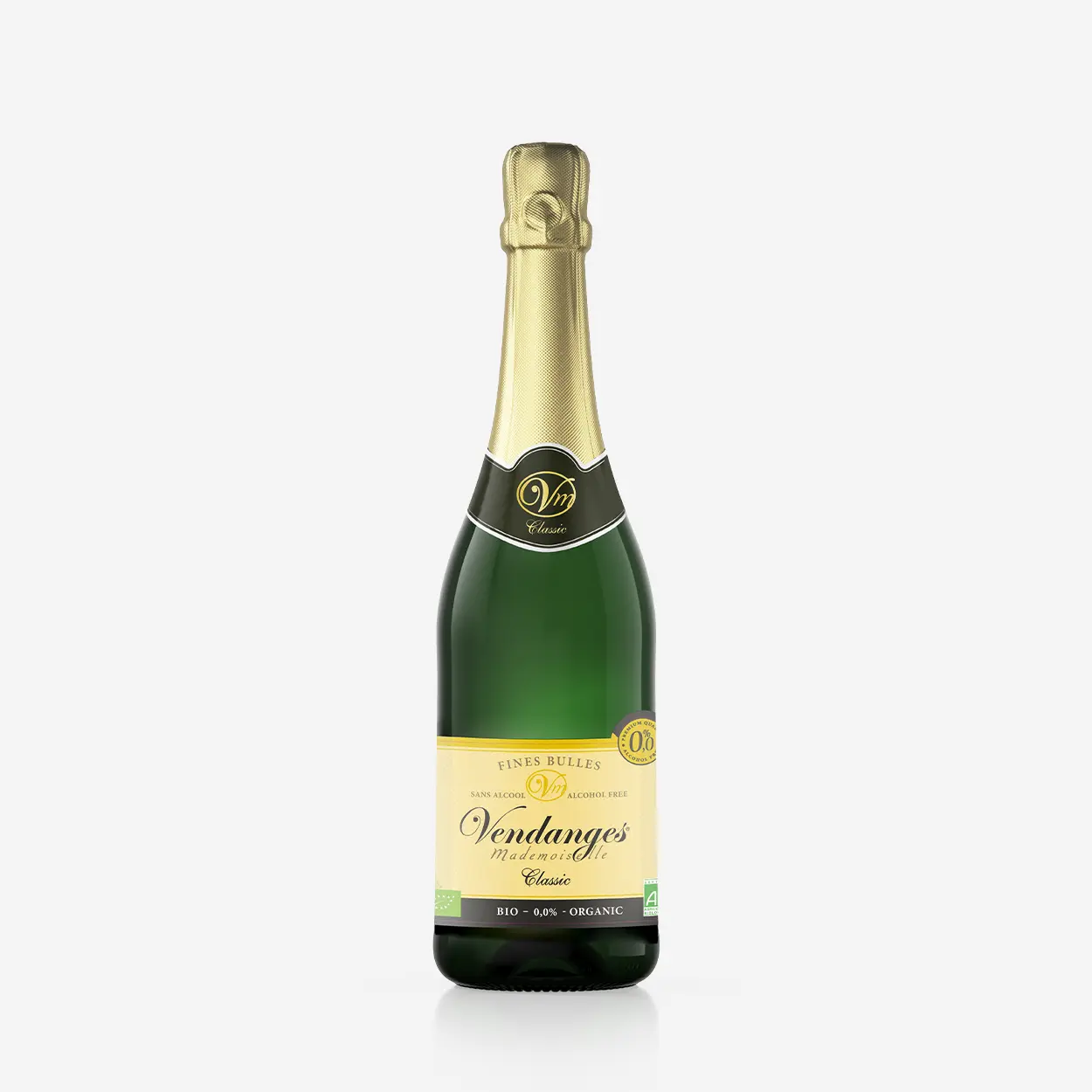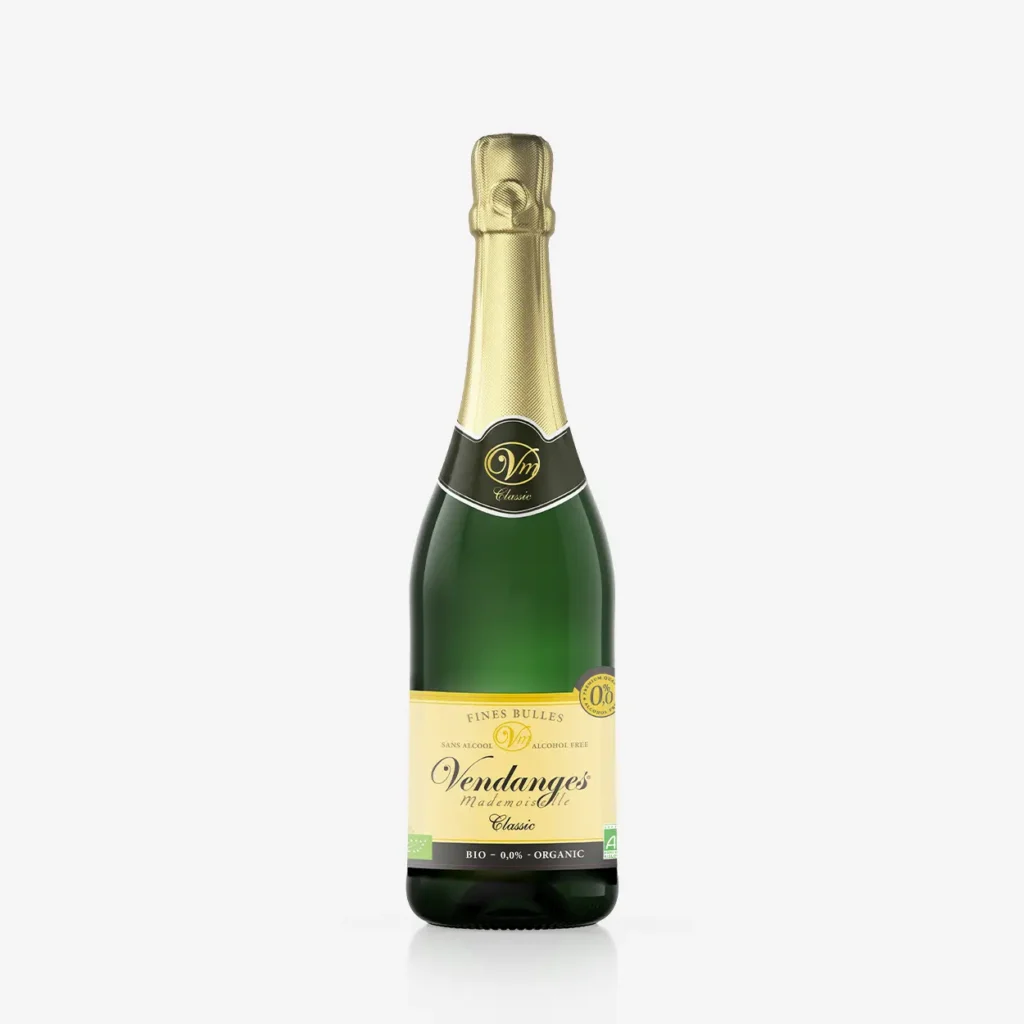 TheVendanges Mademoiselle organic sparkling wine without alcohol offers fine flavours and a remarkable freshness, accompanied by beautiful bubbles for a pleasant roundness and continuity. Perfect for the aperitif